Health and well-being – a global priority
The aging population and the increasing prevalence of chronic diseases will be two of the biggest challenges in the world this century. In Europe alone, the number of people over the age of 65 will increase from 105 million in 2018 to 154 million in 2050. A number of initiatives in welfare technology and medicine are in progress to simplify diagnostics and streamline health care. At the same time, people's interest in health and well-being is growing as purchasing power around the world increases. The consumer market for products beneficial to health is growing steadily and encompasses areas including sports, food and nutrition, rehabilitation and preventive therapies.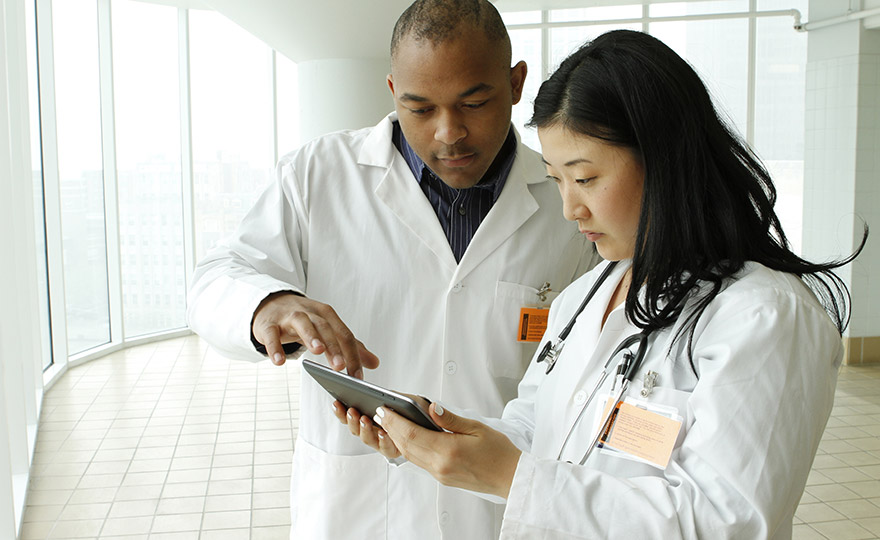 In developing countries, for example, time and cost are a major obstacle to conducting frequent ECG examinations (a method to illustrate cardiac activity) as a prognostic or monitoring tool. The shortage of qualified and experienced personnel is another obstacle. The recent acquisition of the MESGO Group, with facilities in Italy, Turkey and Poland, has gained HEXPOL a leading position in the area of high performance elastomers. And it is precisely with a unique silicone product that MESGO has contributed to a much-awaited project to develop intelligent ECG examinations at the Kitovu Hospital in Masaka, Uganda. LevMed has developed an ECG vest that transfers readings to a tablet and stores them on a secure cloud server for review by a qualified physician, either locally or elsewhere in the world. With a durable, flexible and antibacterial silicone material from MESGO, it has been possible to produce equipment that can be reused many times and where the cost of consumables such as electrodes and ECG paper is eliminated. During just the first week of the project, more than 100 ECG tracings were analyzed simultaneously, locally and by a fellow researcher in Ireland. The ECG vest also offers considerable potential on board boats, aircrafts and oil rigs, as well as in disaster situations and whenever medical personnel are not present.