Eco-Conscious Yoga Mats made with HEXPOL TPE's Biobased Material
Yoloha is a company that sets out to make things better. In their pursuit of quality yoga mats made from high levels of renewable materials, they chose to work with HEXPOL TPE.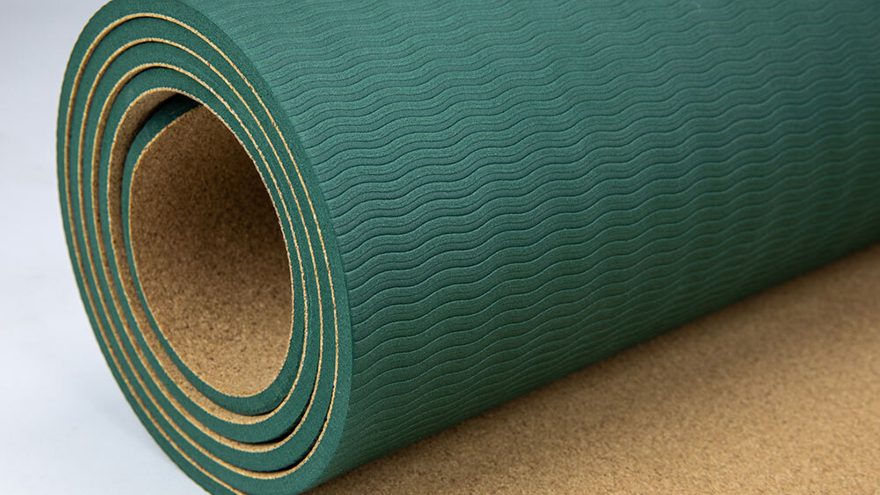 To support Yoloha's sustainability goals, HEXPOL TPE developed a customised material from the Dryflex Green family of biobased thermoplastic elastomers (TPE). The TPE has 55% biobased content. It has a high melt strength and drawability to easily produce foamed materials with a uniform foam structure. Foaming brings lightweight advantages and cushioning in applications such as mats, protective clothing, and seating.
Yoloha founder Chris Willey commented, "I have worked with and tested most foams on the market from Natural rubber, EVA, PU, etc., and I have found TPE foam to be the perfect blend of support, durability and weight. With that in mind, I discovered HEXPOL TPE with their focus on sustainability. We quickly developed a great relationship and worked together to develop a customised material".
The Dryflex Green family of biobased TPEs contain raw materials from renewable resources, including by-products from agriculture rich in carbohydrates, especially saccharides such as grain, sugar beet or sugar cane. TPEs are available with amounts of biobased content to over 90% (ASTM D 6866) with hardnesses from 15 Shore A to 60 Shore D.
Kathrin Heilmann, technical sales for sustainable TPE at HEXPOL TPE GmbH added, "We're proud to work with Yoloha on this project. We aimed to achieve a high biobased content while keeping mechanical performance and processability. The material shows a good foamability for mats and other extruded products."
HEXPOL TPE is an international polymer compounding group specialising in Thermoplastic Elastomers (TPE) for key industries such as consumer, medical, packaging, automotive and construction. We were among the 1st companies to produce TPEs in Europe, and more than 50 years later, the possibilities continue to inspire us – yes, we're self-confessed TPE freaks! Our international teams work with customers around the world, developing new polymer combinations & creating customised materials that are safer, more durable, more sustainable. As part of the HEXPOL group of companies, we share an extensive global footprint covering EU, Asia-Pacific and North America, enabling us to support our customers worldwide.
Seven years ago, Yoloha Founder Chris Willey sat down in his garage, thought outside the box and made a yoga mat out of the most sustainable materials he had on hand. By combining cork with recycled rubber, Chris created the world's first cork yoga mat.
The mat was more than just an eco-friendly alternative to the traditional yoga mat. It was naturally high performing with impeccable grip and antimicrobial properties. It was then and there that Yoloha Yoga was born with the mission of bringing sustainable movement to people all around the world. www.yolohayoga.com