Sustainability = Operational Savings
By Ali Wolf, Sustainability Manager, North America
HEXPOL Compounding Americas (HCA) continues to provide funds to fulfill its progressive management practices by investing in its people and facilities to ensure HCA is thoughtfully positioned to deliver a material difference to its customers today and in the future.
In 2022, HCA realized operational savings and reduced its enterprise carbon impact to 1,039 MtC02, which is equivalent to 224 cars on the road annually. 
The carbon impact reduction was a result of installing solar arrays at HCA's Long Beach, City of Industry, Aguascalientes and Queretaro sites which led to 2% of our total carbon footprint (a total of 1.3MW). 
Investing in our people, planet, and business performance; Sustains our ability to serve our customers.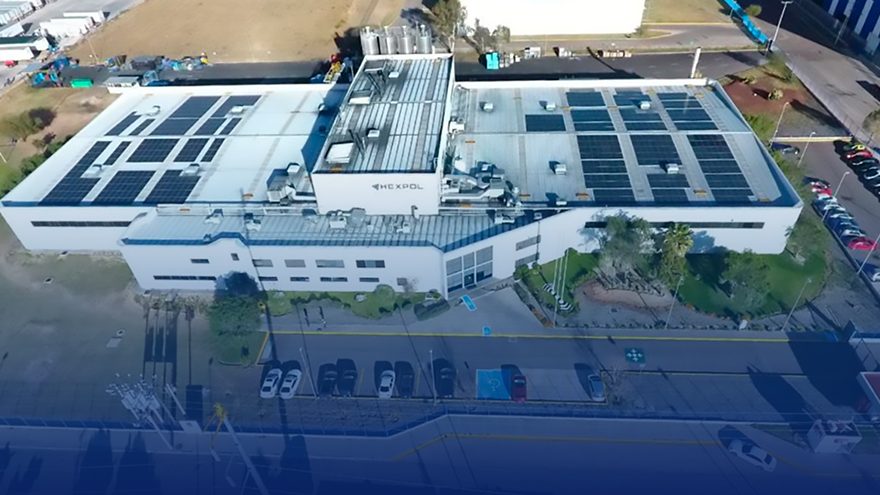 Aerial View of HEXPOL AGS with Solar Panels Installed on Roof.