HEXPOL's Performance Additives Meet the Toughest Challenges
Finding the best performance additive / specialty product solution can be difficult and requires correct assessment of the issue. Defining the problem is key. Is it the need for excellent dispersion, lower total cost, ease of handling, worker safety or other issues that define the desired outcome? Regardless of the difficult manufacturing issues faced by your company, give us a chance to prove our technical expertise in chemical and colorant solutions to benefit your business.
Shorten mixing cycles, increasing machine throughput and reducing energy use
Simplify handling of difficult dry powders and raw materials
Provide a safer environment and reduced exposure for workers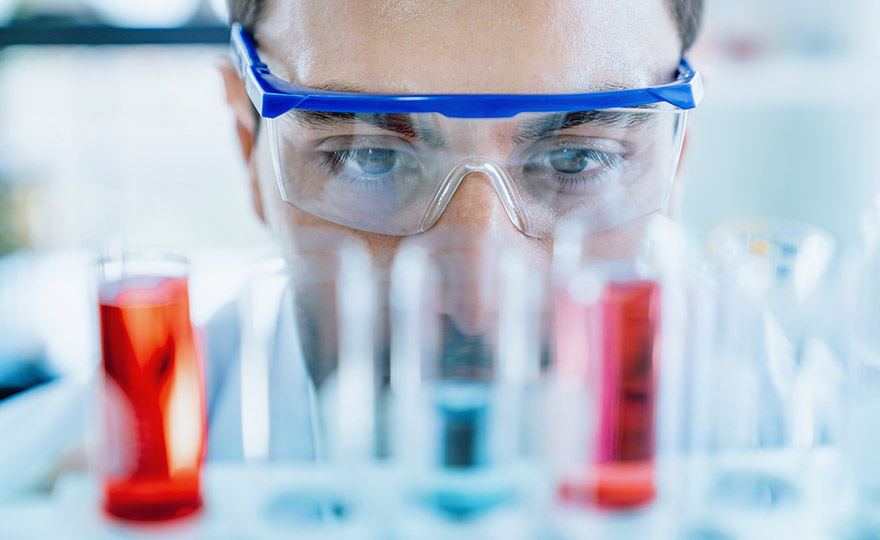 HEXPOL offers an industry leading range of proprietary performance additives, a palette of color concentrates, productivity enhancing pre-dispersed chemicals, and master-batch products.
A certified, multi-component powder blend, Accu-Way pre-weighed, packaged chemicals are carefully blended, weighed and heat-sealed in a low-melt batch inclusion bag. Benefits:
Customized customer formulation and specialized weight
 Improved product/process uniformity
 Reduced labor and accuracy (no weighing specified materials)
Calcium oxide acts as a moisture scavenger in rubber applications. Desical P, an industry standard, protects the calcium oxide from premature hydration. Desical P is available in 10-pound pre-weighed or custom packages. Benefits:
Absorbs moisture and eliminates porosity
Environmentally improved for reduced irritation
Treated for longer shelf life and better mixing
Liquid silane coupling agents, absorbed on a high surface area carrier, link the filler to the polymer to improve physical properties. DSC increases the modulus without significantly affecting other compound properties. Benefits:
Improved handling and mixing
Improved product uniformity
These tire lubricants are a series of semi-permanent lubricity/release coatings. Lubrex BTC products are designed for use on butyl rubber bladders in tire-curing presses. Benefits:
Keep green tire from sticking to the bladder during curing
Replaces conventional lubricants that are applied to every tire prior to curing
Single – and multiple-component dispersions designed to meet customer-specific compound requirements, providing an optimum balance of compatibility and dispersion to fit the application. Benefits:
Clean, easy handling solid form (slabs, strips, pellets, cubes)
Rapid incorporation during mixing
Flexible for custom requirements
Available in polymer-bound, dry colors, and other forms, HEXPOL offers a wide range of stock colors, or we can supply a custom color match for your application. Benefits:
Consistent product color
Reduced handling/housekeeping
Rapid incorporation with excellent dispersion
Improved pigment efficiency
A unique, encapsulation technology designed for rapid incorporation, these polymer-bound powders are single- or multi-component, high activity products that use a widely compatible, saturated polymer binder system. Benefits:
Clean, easy handling form
Rapid, distributive mixing
Multi-ingredient for reduced weighing
Oil-treated powders provided by Redimix enhance process and product uniformity. Compared with dry powders, Redimix is cleaner to handle and easier to weigh. Benefits:
De-dusted for better environment
Surface wetted for faster mixing
Multi-ingredient for reduced weighing
Magnesium Oxide that provides excellent scorch safety for chlorinated polymers. Benefits:
Preserves cure profile and physical properties of halogenated polymers
Treated forms – Protected for longer life and faster mix
HEXPOL's VVO (Vulcanized Vegetable Oil) products act as permanent softeners, complementary fillers, surface modifiers and thixotropic process aids. Our technical staff continually formulates new grades and uses for vulcanized oils in modern processes. Benefits:
Improves dimensional stability (higher green strength)
Reduces die swell
Persistent softener (non-volatile, non-extractable, non-migratory)
Developing customized performance additives
Based on our material expertise and application know-how we customize additives for your needs:
Different form types, such as solids (e.g., slabs, bars, beads, and pellets), liquids or pastes impact handling, mixing, and environmental issues.
Custom formulating to meet the application's requirements. Understanding the mixing process helps with specialty product selection and form recommendation.
Different fabrication methods, such as extrusion, injection molding, compression molding, building, and curing, affect requirements and specialty product selection. Raw materials and the base compound impact fabrication methods.
Using performance additives is a small percentage of a formulation's cost, but they can significantly reduce overall manufacturing costs.
Requirements specific to the product's end use, such as tires, conveyor belts, hoses, molded goods, flat goods and fabrics, electrical goods (wire and cable), and consumer goods.
These include raw materials such as base polymers, fillers, vulcanizing agents, plasticizers, process aids, lubricants, curatives, accelerators and activators, protectants, colorants, blowing agents, and bonding agents.
Contact us to discuss performance additives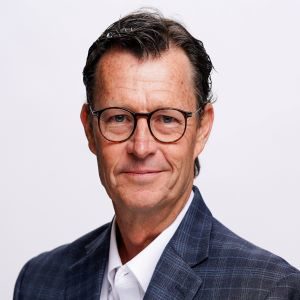 Chief Commercial Officer - HEXPOL Compounding Americas
In-depth reports on compounding
You can also visit our Downloads page for more brochures and information. HEXPOL Capabilities Brochure 2019 HEXPOL Outsourcing Brochure HEXPOL Performance Additives Brochure
Contact our global experts
To learn more about how we can make a material difference in your business, contact our skilled staff representatives for more detailed information.