An extensive range of EPDM polymers are produced by varying the molecular weight, molecular weight distribution, ethylene/propylene ratio, level and type of ter-monomer and branching. These five variables provide a vast number of different grades and are influencing the properties of the polymer and are the base of choice to select the right EPDM for the correct application. This polymer is probably the most versatile rubber in this cost segment and can be compounded in nearly the full spectrum of applications non requiring resistance to oils.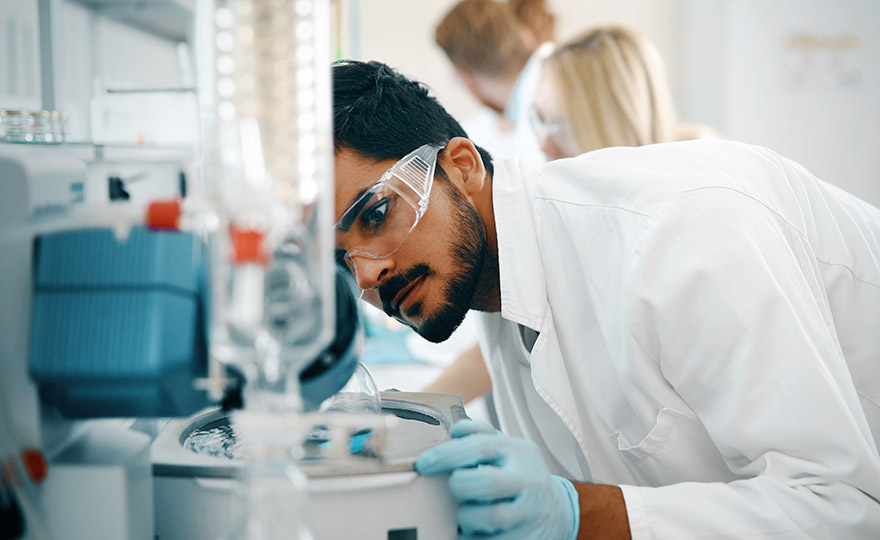 Molecular weight:

Corresponds to viscosity.
Low molecular weight EPDMs are easy to process.
High molecular weight EPDMs are stiffer which gives better physical properties. Can be extended with larger amounts of fillers and oils to reduce the overall compound cost. High molecular weight grades can be oil extended to take advantage of the tensile properties but are easier to process.

Molecular weight distribution:

Wide distribution provides improved mill mixing, calenderability and better hot green strength. In general, have lower physical properties.
Narrow distribution gives the polymer better physical properties and faster extrusion rates.

Ethylene/Propylene ratio:

Effects properties and processing.
Low ethylene content grades are amorphous and generally selected for tension and compression set requirements and easy processing.
High ethylene content grades are crystalline and with better physical properties. Crystalline grades are more difficult to mix, do not mill mix. With increasing crystallinity EPDMs shows a higher cold green strength, increasing extensibility. The hot green strength is influenced by the viscosity.

Type and amount of ter-monomer:

Control the rate and state of cure.
Influences branching – with ENB giving less branching.
Ultra-fast grades with 10% and above of ter-monomer are also compatible with other diene rubbers like NBR and SBR.
ENB provides faster cure and higher cross-linking density than DCPD and can be more accurately controlled.
This polymer is probably the most versatile rubber in this cost segment and can be compounded in nearly the full spectrum of applications non requiring resistance to oils. EPDM can be sulphur, peroxide or resin cured with outstanding weathering resistance properties, water resistance, good low temperature flexibility, mechanical properties and a temperature resistance up to 150 °C. Poor resistance shows this polymer type in oil, fuel and flame.
Outside the rubber industry EPDM is used as a viscosity modifier in lubricating oils, as an additive it improves the low temperature impact strength in polyolefins and can be blended with several thermoplastic elastomers like PE, PP, etc. to form TPV.
EPDM have fully saturated polymer chains giving inherently excellent resistance to ozone and oxygen. They are colour stable and both black and coloured compounds have excellent weatherability without the use of antioxidants and antiozonants. As non-polar hydrocarbon elastomers they have excellent dielectric properties but no hydrocarbon oil resistance. On the other hand, the low polarity of the EPDM and the one with low ethylene content being amorphous provides these grades good chemical resistance to polar substances and low temperature flexibility with glass transition temperatures as low as -60 °C. With peroxide curing service temperatures of 150 °C are possible. With proper compounding the flame resistance of the per se non-flame-resistant polymer can be improved as the oil swell with high filler loading.
The versatility of this polymer and its usage makes it suitable for a lot of applications – please see details of our proven solutions and specific value propositions in our market sections where you will find EPDM in each one. EPDM can be used for low cost, sulphur cured highly extended black compounds or at the other end for high performance, high temperature resistance, peroxide cure, high tensile strength applications fulfilling the toughest automotive specifications.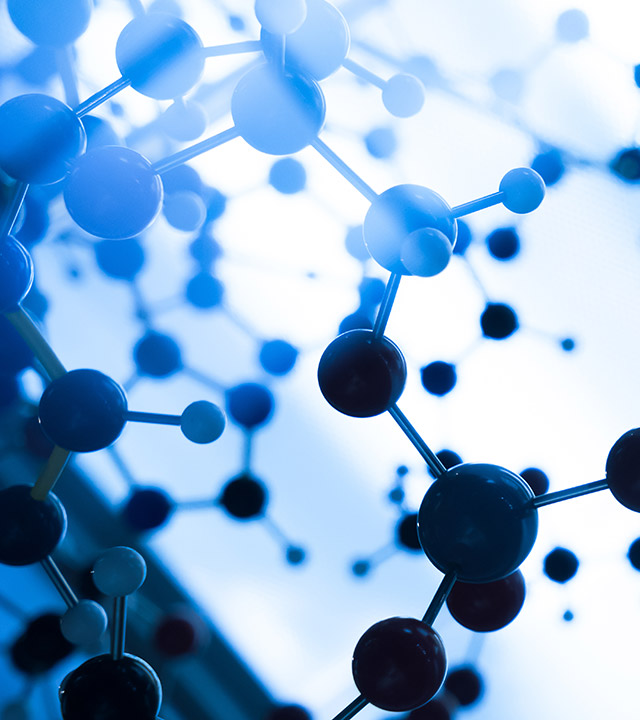 What is EPDM rubber typically used For ?
Here a sum-up of its advantages and properties, that are the reasons why EPDM is used for these applications:
APPLICATIONS
Automotive coolant hoses
Automotive weather-stripping
Brake cups
Coated fabrics
Coolant hoses
Garden hoses
Heat exchange gaskets
Hydraulic hoses
Indoor hatting
One-ply roofing
O-rings
Seals
Sponge gaskets
Steam hoses
Steam hose tubes
Window profiles
Wiper blades
Wire and cable insulation
Wire and cable sheathing
etc.
PROPERTIES
Cost effective with the ability to accept high loadings of fillers/plasticizers
Excellent water resistance
Excellent weatherability
Good abrasion resistance
Good dielectric properties
Good low temperature flexibility
High tensile strength
Temperature resistance up to 150 °C
Very good ozone resistance
Good chemical resistance
Rubber Application Matrix
HEXPOL's rubber compounds can be used in a variety of different applications. Download our Application Matrix to see which compounds can fit your application.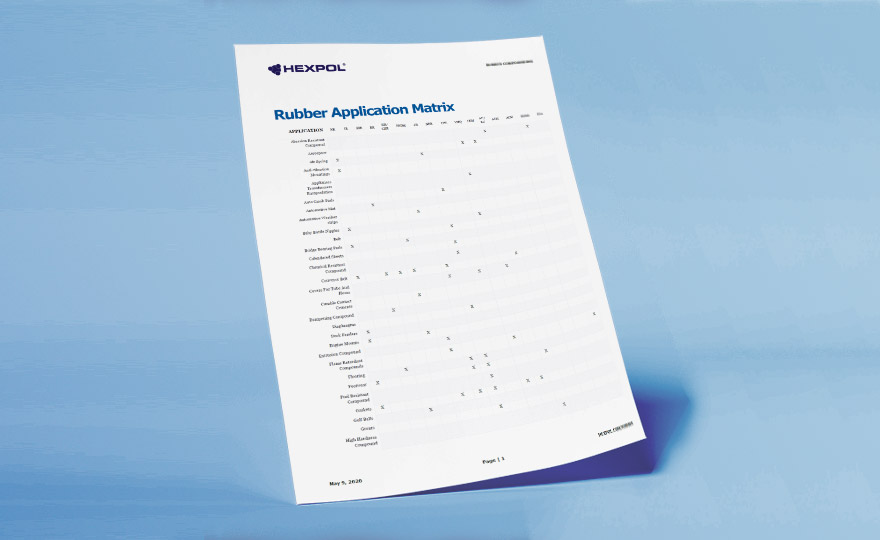 Contact our global experts
To learn more about how we can make a material difference in your business, contact our skilled staff representatives for more detailed information.