Nitrile rubber possesses physical and chemical properties that make it one of the most widely used synthetic elastomers in the world. Nitrile rubber is more resistant than natural rubber to oils and acids, and has superior strength, but has inferior flexibility (the more nitrile within the polymer, the higher the resistance to oils but the lower the flexibility of the material). NBR's ability to withstand a range of temperatures from −40 to 108 °C (−40 to 226 °F) makes it an ideal compound for aerospace applications.
Nitrile rubber is made by combining butadiene and acrylonitrile into one single compound through a chemical reaction process. The resulting rubber material is not just oil resistant, but also features good tear and abrasion resistance. In addition to petroleum oils, a NBR compound also has enhanced levels of protection against other chemicals e.g. ammonia, methyl alcohol, copper salts, detergents, mercury, potassium salts, and zinc sulfate. These caustic agents can be very hazardous to non-nitrile objects. The concentration of the chemical needs to be considered when matching with the proper nitrile rubber compound.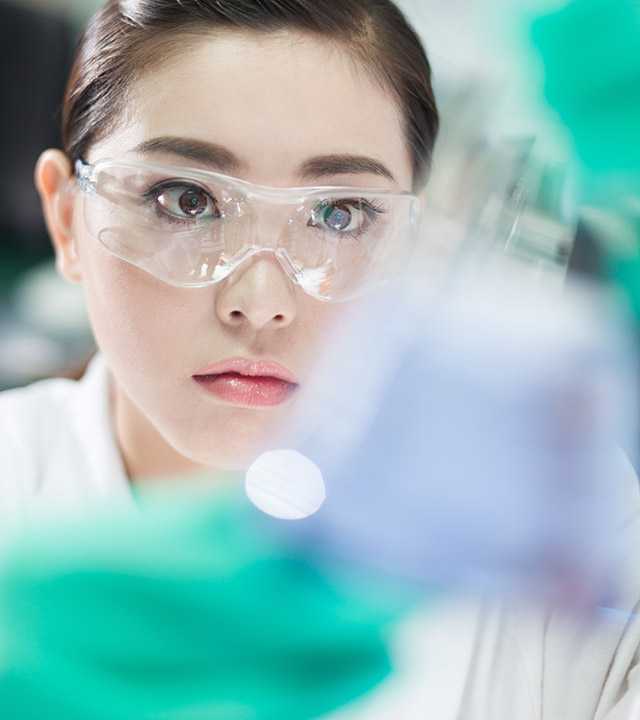 What is NBR rubber typically used for?
NBR is typically used in industrial applications such as oil and gas production, food processing, automotive and aerospace industries. These markets require fuel and oil handling hoses, gaskets, seals, grommets and self-sealing fuel tanks that can withstand the corrosive effects of various oils, greases, and chemicals. In addition, NBR compounds can be used in laboratories, cleaning and examination gloves, where spills involving caustic agents are possible. NBR is also used to create molded goods, footwear, adhesives, sealants, sponges, expanded foams, floor mats and much more.
Rubber Application Matrix
HEXPOL's rubber compounds can be used in a variety of different applications. Download our Application Matrix to see which compounds can fit your application.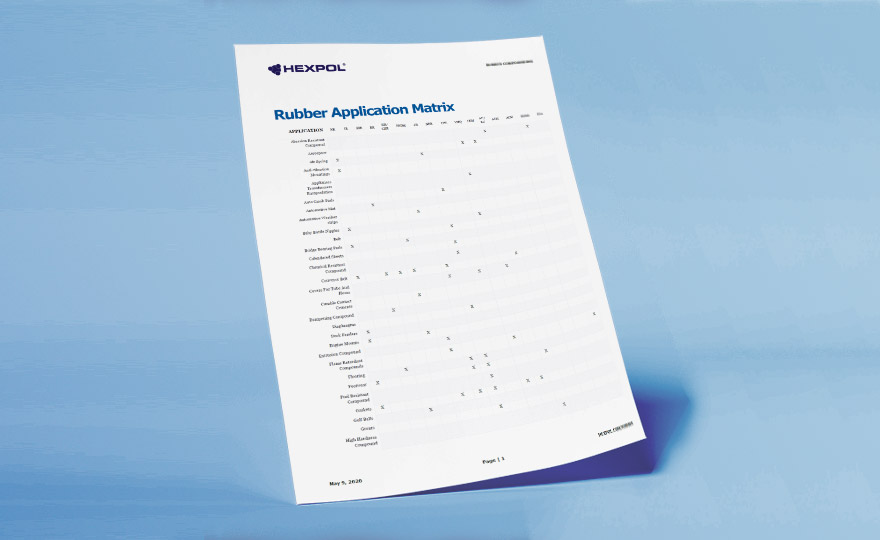 Contact our global experts
To learn more about how we can make a material difference in your business, contact our skilled staff representatives for more detailed information.