Data collection has been our main objective over the last couple of years. We are now in the process of recording huge amounts of data points and we are steering our focus towards the analytics of data: We aim to use the data online and perform automatic analysis and predictions out of it.
There is no other compounder in the world having such a vast treasure of data and so many different compounds and applications. We are currently testing new ways to effectively take advantage of it by developing an early warning system that will notify the lab staff in case a quality issue should occur in the near future. By using big data technologies to compare the current mixing cycle to all mixing cycles recorded in the past, we are able to predict the outcome of a lab test before the test has actually been performed.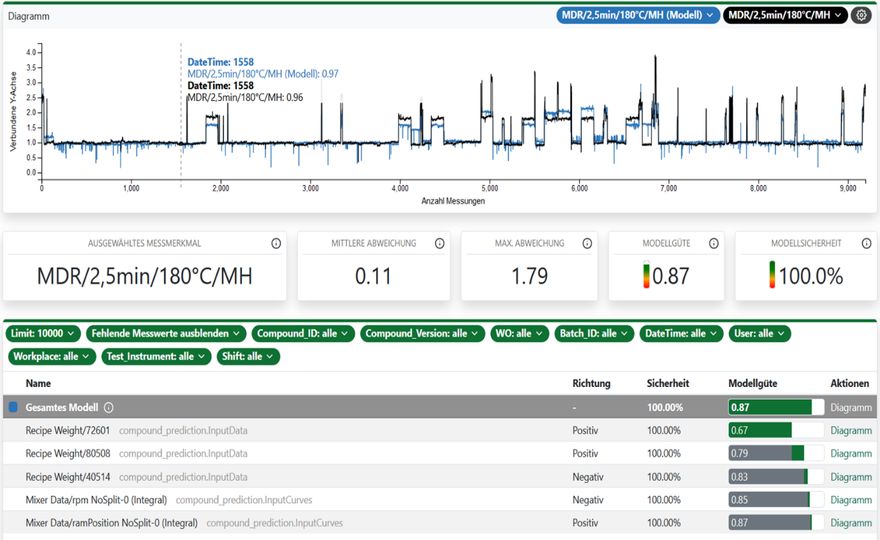 T2G contains a special module called "T-MEX" dedicated to Maintenance Management. It includes mainly 3 parts: Preventive Maintenance, Tracking of Repair and Spare Parts Management. It's well integrated into the production planning, so that dependencies can quickly be spotted . It also contains a brought variety of reports and analytics that help us to find weak spots and bottlenecks in our equipment.
With the goal of having the right material available at the right time, we have developed tools and reports to support our Purchasing teams to help them manage the entire supply chain incl. inventory management. All is based on historical order patterns, sales predictions and already placed customer orders.
Contact our global experts
To learn more about how we can make a material difference in your business, contact our skilled staff representatives for more detailed information.