HEXPOL TPE Awarded ISO 45001 Certification
As part of their commitment to ensure the health and safety of everyone at work, HEXPOL TPE's UK unit (located in Middleton, Manchester) has been awarded the ISO 45001 certification.
ISO 45001 is an international standard for occupational health and safety (OH&S). It aims to provide a safe and healthy workplace for employees and visitors. To achieve this, HEXPOL TPE works to identify and manage factors that could result in illness or injury, by mitigating any adverse effects on the physical, mental and cognitive condition of a person. The goal of ISO 45001 is the reduction of occupational injuries and diseases, including promoting and protecting physical and mental health.
Katie Keenan, SHEQ Manager, HEXPOL TPE UK, commented, "The addition of ISO 45001 to our ISO 9001 (quality) and ISO 14001 (environmental) management systems reflects our integrated approach. These systems are not stand alone but work together to help us operate a safe and sustainable organisation." 
"Certification to ISO 45001 was a strategic objective in 2020 and I am delighted to see the company achieve this important global standard. Excellence in health and safety is a core part of our company culture and this reinforces our commitment to safe working practices and the health and well-being of our workforce," added Mark Clayton, Managing Director HEXPOL TPE UK.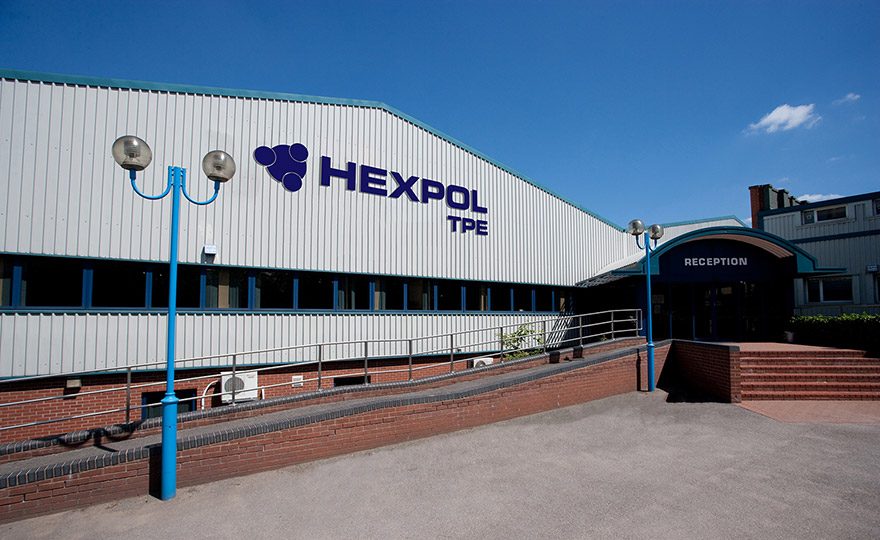 HEXPOL TPE is an international polymer compounding group specialising in Thermoplastic Elastomers (TPE) for key industries such as consumer, medical, packaging, automotive and construction. We were among the 1st companies to produce TPEs in Europe, and more than 50 years later, the possibilities continue to inspire us – yes, we're self-confessed TPE freaks! Our international teams work with customers around the world, developing new polymer combinations & creating customised materials that are safer, more durable, more sustainable. As part of the HEXPOL group of companies, we share an extensive global footprint covering EU, Asia-Pacific and North America, enabling us to support our customers worldwide