UL Certified Halogen-Free Flame Retardant TPE
Several Dryflex Thermoplastic Elastomer (TPE) materials have Flammability testing according to UL 94 and IEC 60695-11-10, -20. See the table below with links to the UL Yellow Card Certifications. They can be used in multi-component applications offering adhesion to substrates such as polypropylene and polyamide.
These TPEs (TPS and TPV) offer halogen-free flame retardancy according to IEC 61249-2-21.
UL (Underwriters Laboratories) is a globally recognised independent safety science company that conducts rigorous testing and certification to ensure products meet industry standards for safety and performance.
UL Listing signifies that a product has undergone comprehensive testing and evaluation, demonstrating compliance with specific safety requirements. When it comes to electrical products, UL Listing is crucial to ensure user safety and regulatory compliance.
The UL 94 VB - Vertical Burning Test (V2, V1, V0)
The UL 94 Vertical Burn (VB) test is the most common for TPE materials for use in electrical applications.
This method is used to determine the UL 94 V-0, V-1 and V-2 flammability ratings. V0 is the hardest to achieve.
The test evaluates both the burning and afterglow times and dripping of the burning test specimen. 
This test would be acceptable for portable, unattended, intermittent-duty household appliances (such as coffee makers).
A test bar is supported at one end in a vertical position. A burner flame is applied to the free end for two ten-second intervals, separated by the time it takes for flaming to cease after the first application.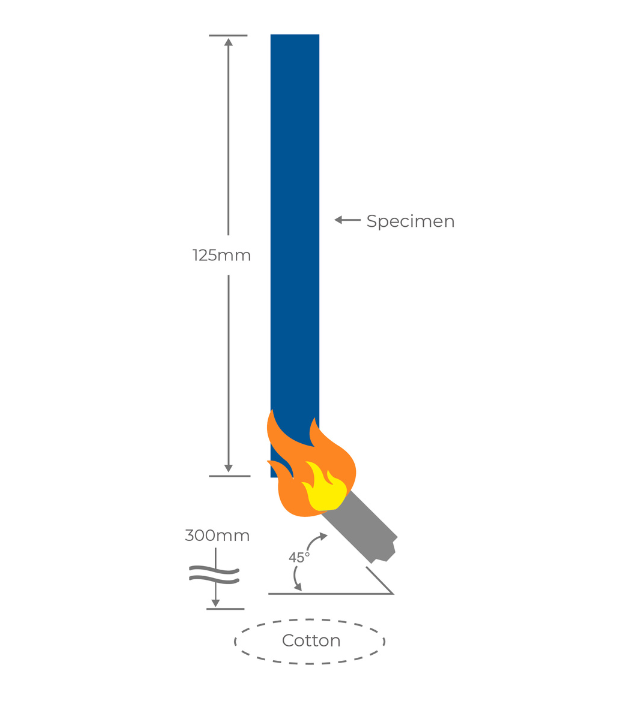 The UL 94 HB - Horizontal Burning
The horizontal burning test is used to determine the HB flammability rating of a material.
The flammability rating is calculated for a test specimen as a function of the burning rate and taking account of the material thickness.
An HB flame rating indicates that the material was tested in a horizontal position and found to burn at a rate less than a specified maximum.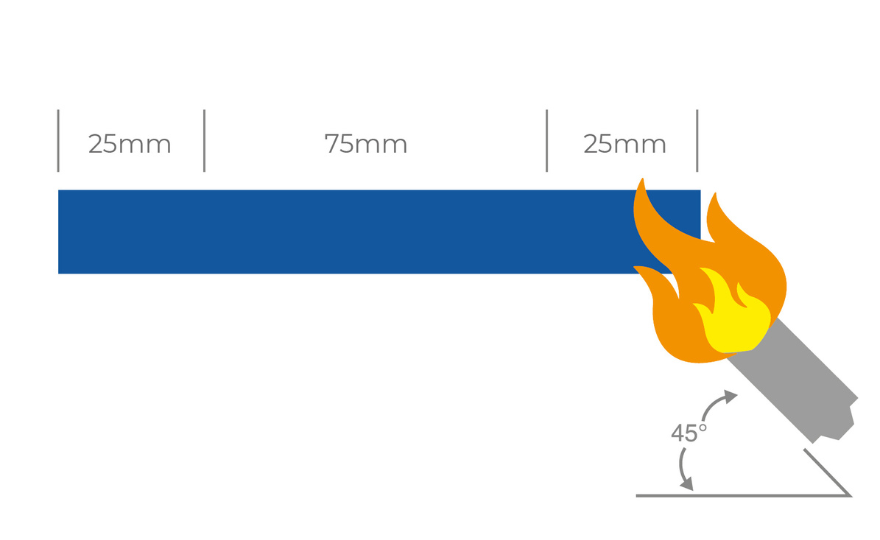 You can also visit our Downloads page for more brochures and information. Dryflex Cable Compounds Product Guide Dryflex FLAM TPE Product Guide HEXPOL Group – Energy, Wire + Cable Brochure