It used to be a complex and costly affair producing details made of thermoplastic that showed soft-touch qualities or had integrated seals. With our Dryflex adhesion TPEs, since the materials are bonded together at the production stage, no separate primer or adhesive is needed. This makes the process faster and more cost-effective.
Our Dryflex 2K grades form excellent bonds onto PP, PE, PA, ABS, PC, PS, PMMA, ASA, SAN and their blends.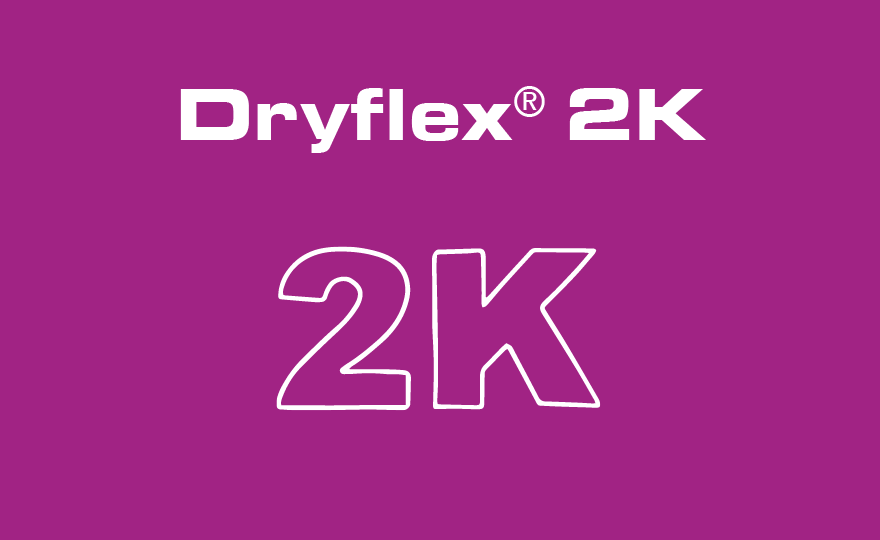 Two component grips & handles
Wheels
Power-tools
Automotive components (e.g. sealing, gaskets, dampening systems)
Packaging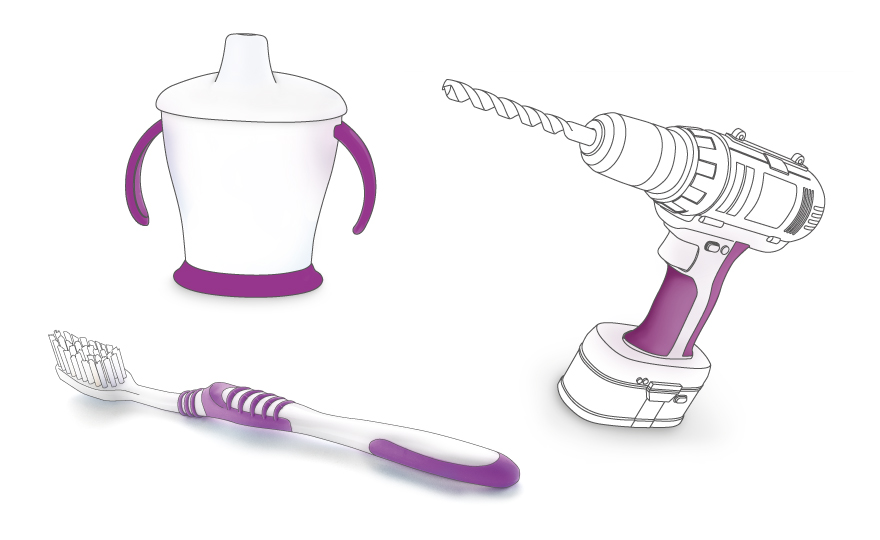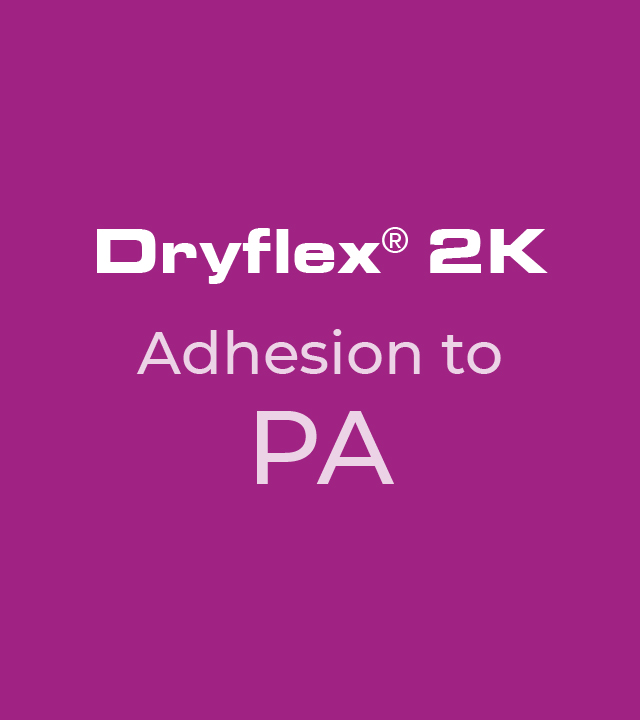 Adhesion to Polyamide (PA)
There are many advantages in using PA, including high temperature resistance, very high strength, a matt surface and excellent stiffness and impact resistance. When combined with our TPE 2K grades, customers enjoy the properties of both materials in one and the same product.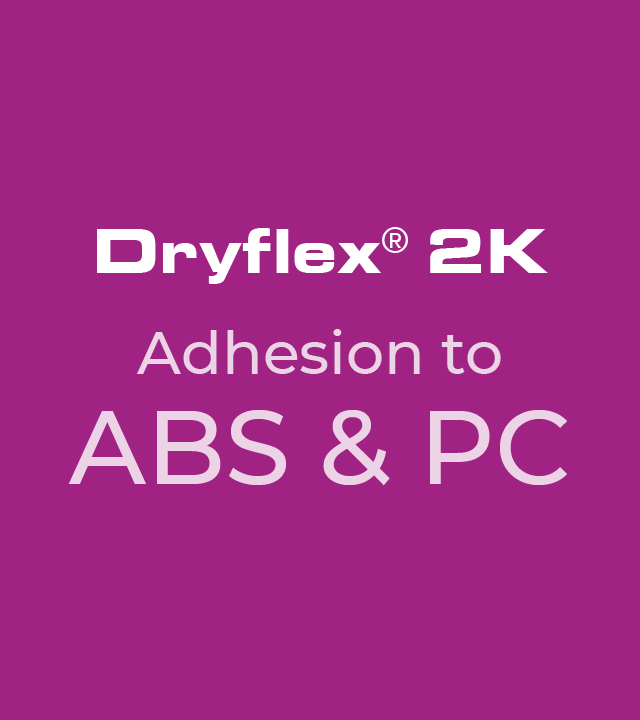 Adhesion to ABS & Polycarbonate
ABS, Polycarbonate and blends of the two are strong, particularly impact-resistant materials, with transparent options available. When combined with Dryflex 2K grades, it is easy to design products with a soft-touch seal or grip. In addition to ABS and PC, we also offer grades which display excellent bonding to PMMA, ASA, SAN and their blends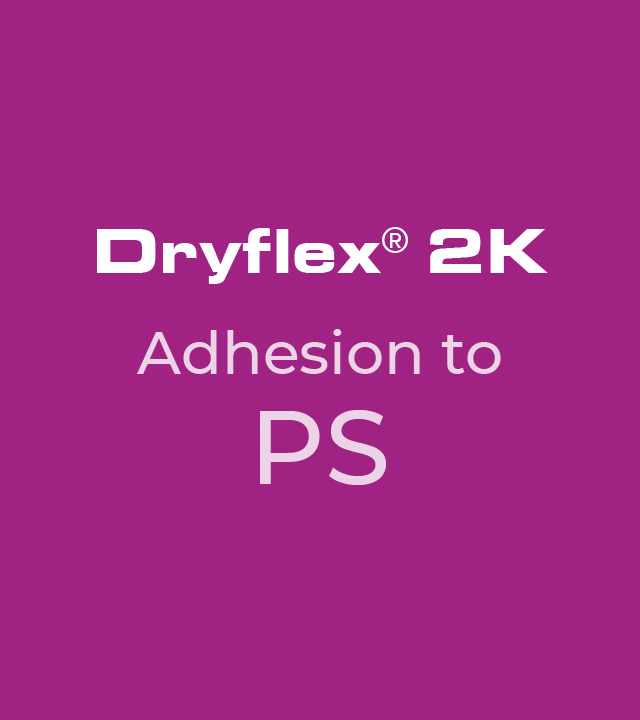 Adhesion to Polystyrene (PS)
Polystyrene is a crystal clear, stiff, extremely fragile material, but it can be modified to produce impact-resistant grades.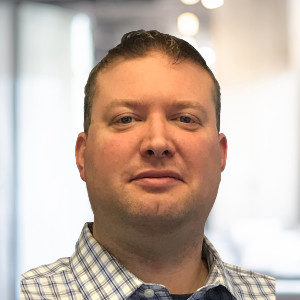 TPE Product Manager, HEXPOL TPE North America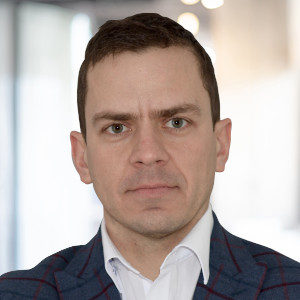 Business Development Manager CEE, HEXPOL TPE
mariusz.chrusciel@hexpolTPE.com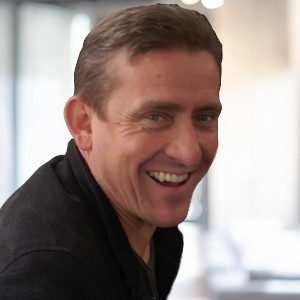 Senior Key Account Manager for HEXPOL TPE Ltd
martin.bradbury@hexpolTPE.com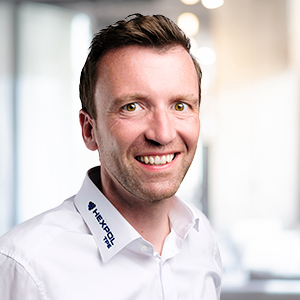 Key Account Manager TPE, HEXPOL TPE GmbH
michael.fischer@hexpolTPE.com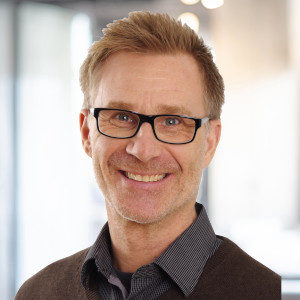 Key Account Manager, HEXPOL TPE AB
ulf.ericson@hexpolTPE.com
You can also visit our Downloads page for more brochures and information. TPE Processing Guide – Adhesion