Dryflex WS Hydrophilic TPE with Recycled Content
To enable the shift away from virgin feedstocks and help keep valuable materials in circulation, we have developed variants of our Dryflex WS Hydrophilic Thermoplastic Elastomers (TPE) that incorporate recycled content. 
The recycled content is sourced from Post Industrial Recyclate (PIR), which is material diverted from the waste stream during the manufacturing process, as defined by ISO 14021. This excludes materials like rework, regrind, or scrap that can be reclaimed within the same process that generated them.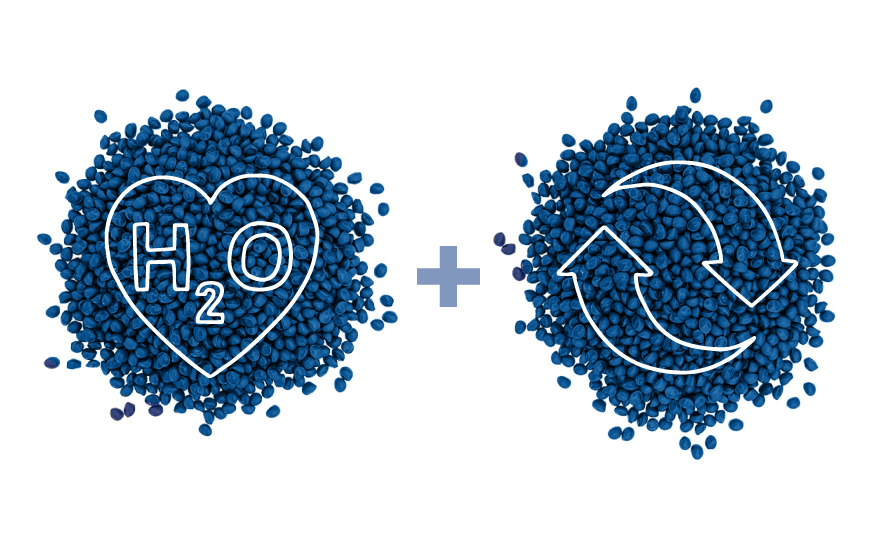 Dryflex WS TPEs contain hydrophilic particles that exhibit controlled swelling when immersed in water, followed by contraction when the water is removed, allowing for repeated expansion and contraction cycles. 
The controlled swelling and water-retention properties of Dryflex WS hydrophilic TPEs is beneficial in applications where you want to stop the ingress or exit of water. 
Dryflex WS TPEs can now incorporate up to 35% recycled content, although the percentage may vary depending on the desired swell level. Generally, higher swell levels may result in lower levels of recycled content.