HEXPOL TPE Awarded Carbon Literate Organisation Certification
In recognition of their work to train and implement Carbon Literacy, HEXPOL TPE has been awarded bronze Carbon Literate Organisation status by the Carbon Literacy Project for their site in Manchester, UK.
Carbon Literacy is a term used to describe an awareness of the carbon costs and impacts of everyday activities and the ability and motivation to reduce emissions on an individual, community and organisational basis. The term has had occasional use in scientific literature but now is almost exclusively associated with The Carbon Literacy Project.
The UN recognised the Carbon Literacy Project at COP21 in Paris, where it was awarded a TAP100, one of 100 worldwide Transformative Action Programs. The Project is based on the aim that if we are to cut our carbon emissions by the kind of reduction targets demanded of us by science by 2050, then we will need to change the culture as well as the technology. Carbon Literacy acts to educate, provides relevance and motivation, and also supplies tangible evidence of the growth of that low-carbon culture
The award recognises HEXPOL TPE's creation of a bespoke Carbon Literacy education programme for its employees and the participation of its leadership. This accreditation shows that HEXPOL TPE is committed to Carbon Literacy and serious about establishing a low-carbon culture.
Jill Bradford, global marketing manager at HEXPOL TPE and Kirsty Wood, sustainability lead for HEXPOL TPE's UK site, created the bespoke course, which was accredited to the Carbon Literacy Standard and they are delivering the training.
Mark Clayton, managing director at HEXPOL TPE Ltd, commented, "Carbon Literacy and carbon management is now a critical component of our strategy. I feel it's incumbent on us to provide all our employees with the knowledge and tools they need to take significant actions. I'm happy we've already achieved bronze status, and it's our intention to continue the implementation and work towards the next levels".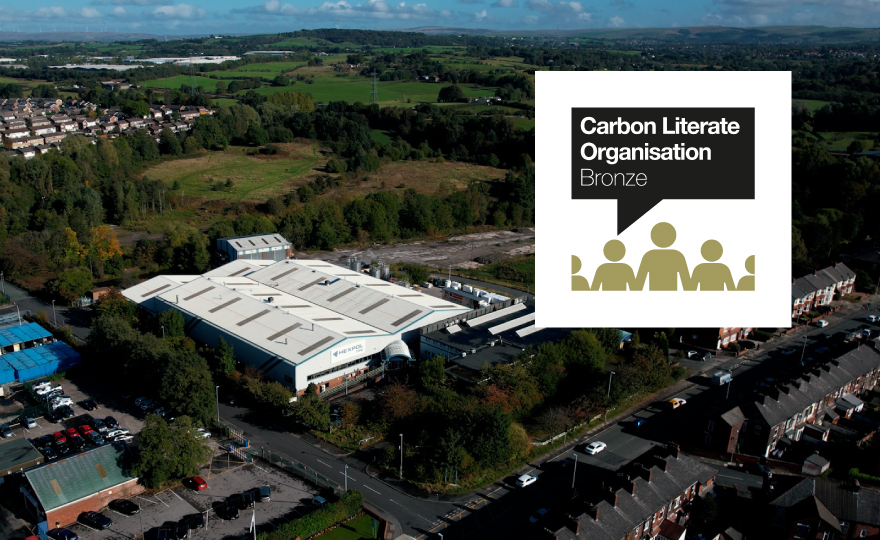 HEXPOL TPE is an international polymer compounding group specialising in Thermoplastic Elastomers (TPE) for key industries such as consumer, medical, packaging, automotive and construction. We were among the 1st companies to produce TPEs in Europe, and more than 50 years later, the possibilities continue to inspire us – yes, we're self-confessed TPE freaks! Our international teams work with customers around the world, developing new polymer combinations and creating customised materials that are safer, more durable, more sustainable. As part of the HEXPOL Group of companies, we share an extensive global footprint. Covering Europe, Asia-Pacific and North America, enabling us to support our customers worldwide.