HEXPOL TPE Expands TPV Portfolio with Biobased and Recycled Materials
International TPE compounder HEXPOL TPE has added to their growing portfolio of resource-saving materials with the addition of biobased TPV and TPV containing recycled content.
Thermoplastic Vulcanisates (TPV) materials are typically used in applications requiring improved heat or fluid resistance. TPVs are compounds of PP and EPDM rubber which have been dynamically vulcanised during the compounding process. The vulcanisation process changes the structure of the rubber, making it more durable, improving its recovery to deformation and making it more resistant to the ingress of aggressive fluids such as oils and solvents.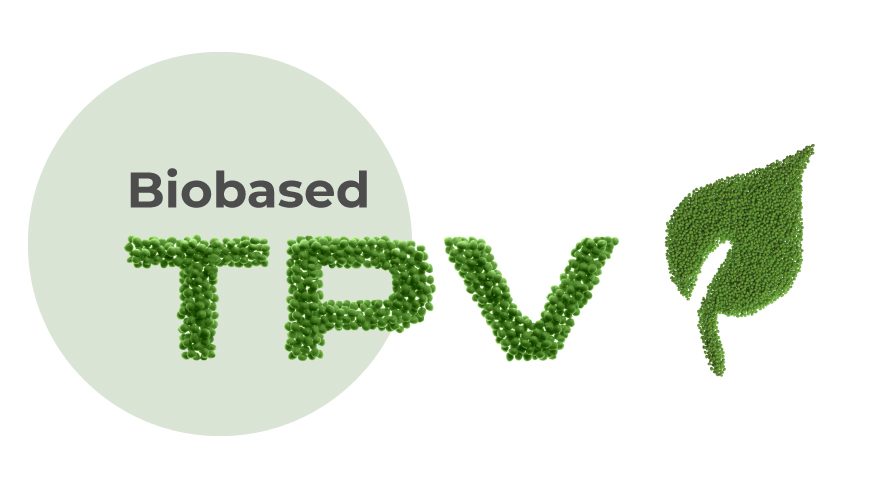 The new biobased TPV materials will expand the Dryflex Green TPE range, which already includes TPS and TPO materials. Dryflex Green TPEs contain a percentage of raw materials from renewable resources such as plant and vegetable crops. They help to decrease the use of virgin fossil resources.
The Dryflex Green TPV materials are available in hardnesses 65 to 85 Shore A with amounts of biobased content up to around 25% (ASTM D 6866).
TPV with Recycled Content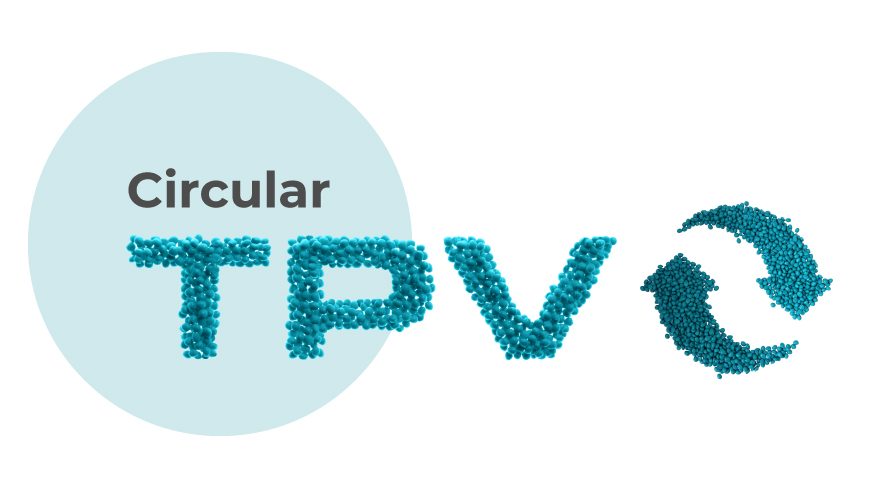 The company has also added new TPV grades to their Dryflex Circular range of materials with recycled content. The recyclate source is PCR (Post Consumer Recyclate), including recycled PP from end-of-life vehicles. Other sources include household plastic waste.
Dryflex Circular TPVs are available with amounts of recycled content up to 28% (as defined in ISO 15343 section 4). Heat ageing, oil resistance and viscosity tests have been carried out. Dryflex Circular TPVs offer a broad service temperature range from -50 to +135 °C
The biobased and circular TPV materials can be processed on standard thermoplastic equipment, such as injection moulding and extrusion. They also offer superior bonding to polyolefins in multi-component processing. They can be recycled in closed-loop systems.
"I'm pleased to present our new TPV materials, adding to our growing portfolio of biobased and circular products," commented Richard Hunter, development engineer at HEXPOL TPE's UK site.
HEXPOL TPE is an international polymer compounding group specialising in Thermoplastic Elastomers (TPE) materials for key industries such as consumer, medical, construction, electronics and automotive. Polymer compounding is a high-technology process that enhances material properties and performance by combining polymers with additional ingredients. HEXPOL TPE was among the 1st companies to produce TPEs in Europe. Today, more than 50 years later, they continue to work with companies around the world, developing new polymer combinations and creating customised materials that are safer, more durable, more sustainable. HEXPOL TPE is part of the HEXPOL Group, headquartered in Malmö, Sweden. The Group has approximately 5,100 employees in fourteen countries.