Super Swelling Hydrophilic TPE for Saline Environments
In response to increasing demand for waterstop construction and sea wall defences, polymer compounding group HEXPOL TPE has added new grades to their family of hydrophilic Thermoplastic Elastomer materials. The new Dryflex WS+ grades have been optimised for performance in high saline environments.
Hydrophilic waterstops are used as part of a concrete structure to help prevent the passage of fluids (e.g. water) when embedded in concrete joints. To ensure that under high saline conditions the waterstop swells to form a positive pressure seal, new formulations were needed and the Dryflex WS+ grades were developed.
Dryflex WS+ TPEs are designed to give higher swell levels for applications in high saline environments, typically from 6% salinity. For example, in 8% saline solution at 23ºC Dryflex WS+ 51446 achieved double the volume swell of the standard Dryflex WS 25E950 grade after 21 days. Dryflex WS+ 51446 had a volume swell around 300% compared to 150% for Dryflex WS 25E950.

Dryflex WS+ Percentage Volume Swell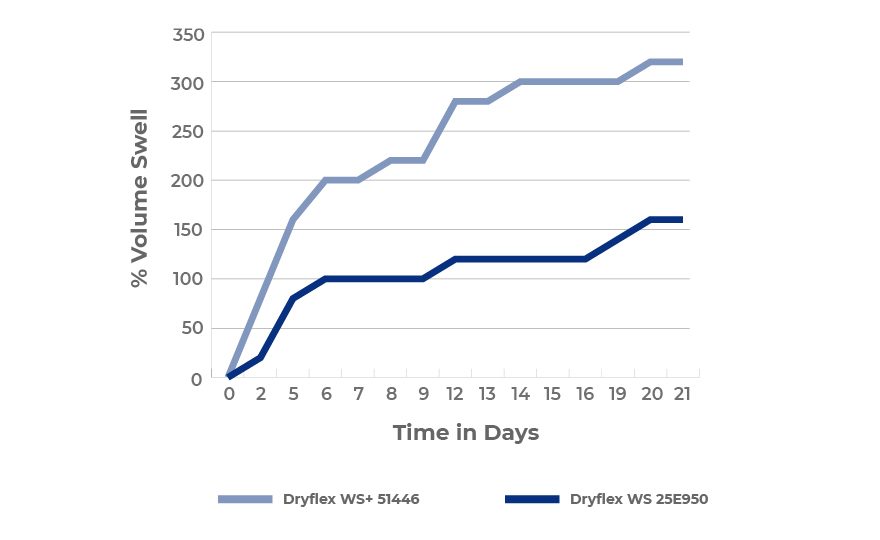 The swell level is calculated on a percentage volume basis. In order to standardise the testing process, samples are evaluated in 8% saline solutions at 23ºC
Dryflex WS and WS+ TPEs swell when immersed in water and when there is no longer water present, they shrink back to their original size – a process of expansion and contraction that can be repeated over and over again since the materials have solid structural integrity. Profiles produced from Dryflex WS materials exhibit excellent retention of properties during repeated cycling.
Martin Bradbury, Senior Account Manager, HEXPOL TPE UK, commented "We think the Dryflex WS TPEs are pretty special, they aren't the normal product area for a TPE compounder. But they show how we want to bring new and inventive materials to help our customers meet their challenges. The addition of the new Dryflex WS+ grades open even more possibilities".
Dryflex WS+ grades are available in a range of hardness's. They are primarily processed via extrusion processing techniques but may also be injection moulded.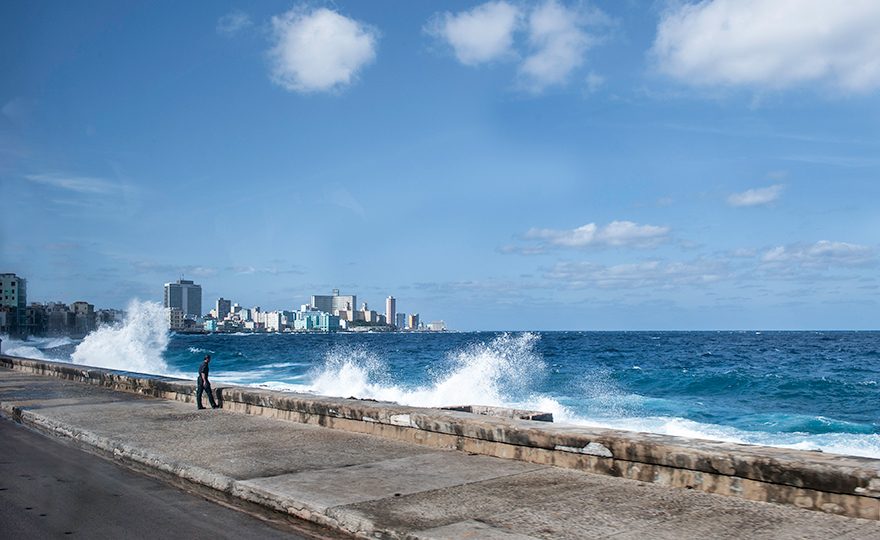 The Dryflex WS+ Hydrophilic TPE materials are designed for applications in high saline environments, such as sea walls, defences and water-stop construction
HEXPOL TPE is an international polymer compounding group specialising in Thermoplastic Elastomers (TPE) for key industries such as consumer, medical, packaging, automotive and construction. We were among the 1st companies to produce TPEs in Europe, and more than 50 years later, the possibilities continue to inspire us – yes, we're self-confessed TPE freaks! Our international teams work with customers around the world, developing new polymer combinations & creating customised materials that are safer, more durable, more sustainable. As part of the HEXPOL group of companies, we share an extensive global footprint covering EU, Asia-Pacific and North America, enabling us to support our customers worldwide.