Q+A with Jochen Schneider
Managing Director, HEXPOL TPE GmbH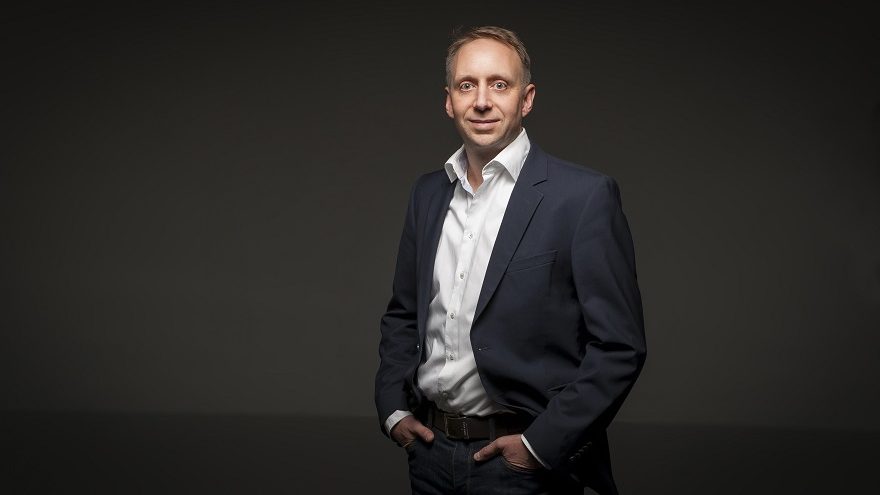 Jochen Schneider, Managing Director HEXPOL TPE GmbH in Lichtenfels.
Can you tell us a little about your background?
Sure, by education I'm a material scientist with a polymer physics and polymer technology background. I've been in the plastics and chemical industry since the beginning of 1995. I started in R&D and then had various roles in sales, marketing and segment management, I have been a global vice president for a large chemical company. I then took a role at an international equipment and plant manufacturing company before returning to the chemicals industry a few years ago.
What attracted you to work for HEXPOL TPE?
That is an easy answer, the culture. Before I accept an offer I assess the company culture, is it one that I like and would fit into. The culture of HEXPOL attracted me a lot, also the people I met during the entire process were very nice. I also admired the strong customer orientation HEXPOL is famous for.
Despite HEXPOL is a stock listed company, maybe it's due to the Swedish background,the culture is more like a family owned business. It's very decentralised, empowering people and highly coordinated. That was really fascinating for me.
You joined HEXPOL TPE in April 2020, what was your experience of taking a Managing Director role during the global pandemic?
I'd say it's the most difficult time -the most difficult is a strong term- but for me personally, it was the most difficult time to start because all the usual patterns weren't possible. No physical meetings, no town hall meetings, no one to one meetings.
We of course needed to care for the safety of our people, which was the most important topic to do. Among the measures we took, our purchasing team adapted; they are used to buying personal safety equipment, but I am sure they never bought face masks or hand sanitisers to the extent that we did. We needed to start with home office working from one day to the next, everything was new and in a total new market and business environment. That was tough, a big challenge and also very fascinating.
We had to change our entire communication strategy, everything had to go online. We were forced to communicate online, and by doing that we could also reach more people at once. Before that, we had fewer contacts, and now when you make regular online communication you really meet the whole company.
After I started, as with so many others within the manufacturing industry, we had a drop in order intake and needed to very quickly adapt our business to the new circumstances. We for example introduced short work schedules and alike.
Meeting the leadership team, all together and in person, was only possible 4 months after I was in the business. It was the first time when the incidence numbers were low, when we took the time out and we came together as a team. Talking through everything from strategy down to business tactics and so forth. It was the time when meeting the team in person you realise some of the things you loose through the online communication. It is nice, it is good, it is very effective, but you lose a lot on the personal touch.
To tell you one example, there is a very nice lady on our site, just retired two days ago and I was there with flowers, and a handshake and the nice warm words she deserved as a lovely person. She then said, it is the first time that I see you in person without a face mask. I would not have probably recognised you otherwise. We did the farewell outside and we were five meters apart. She saw me online but never in person. Touching and shocking I'd say.
What else happened businesswise probably is your other question, I guess. Well, we had a strong order intake after the drop and needed to go back to running full speed. Beginning 2021 and also during the last months of 2020 the raw material prices skyrocketed. I've not seen as many force majeures as I've seen in the last three, four months I would say in my entire career. So, an interesting time to start indeed.
What was the lesson learned for you?
Yes, there is a lot you learn. People say what a tough time to start, no I wouldn't say that, time is always tough whenever you start doesn't matter. But in these critical times where there is a lot of pressure on the business and a lot of things need to happen, you learn a lot about the business itself. About your processes and systems, do they work, do they have issues, or gaps that you need to fill or close. You learn about the people and I must say we really have a fantastic team, they did stick together in these very difficult times. They support each other, they are out to help and support our customers. I'd suggest in an absolutly brilliant way.
You learn about the partnerships that you have, how solid they are, how valid they are for you and for them. And at the end you also learn about yourself, how do you act in a crisis, are you the calm in the storm and guide the people, do they feel confident that the situation is well managed. I think these are the things that you learn about yourself and that other people learn about you as well.
Looking to the future, what are your expectations, what are you looking forward to in general?
Personally, I would say I'm looking forward to some vacation where it is warm and nice. On a business basis I really look forward to meeting our customers, suppliers, business partners, and my colleagues in person. I've worked now with lovely colleagues; I have talked to them, not daily but on a very regular basis, but I have never met them in person. Many customers I talked to I've never met in person or maybe only once at the beginning when it was still possible. I really look forward to seeing those people. I love to meet people and I like people in general, so that is something I look forward to.
A little bit of a somewhat more normal business would also be nice, but you cannot ask for that, whatever comes will come. We'll tackle it as a team.