Mediprene 500M standard series
The Mediprene 500M range encompasses our original medical TPE grades. They are available in hardnesses from 0 Shore A to 58 Shore D. With translucent and transparent grades, they are also easy to colour.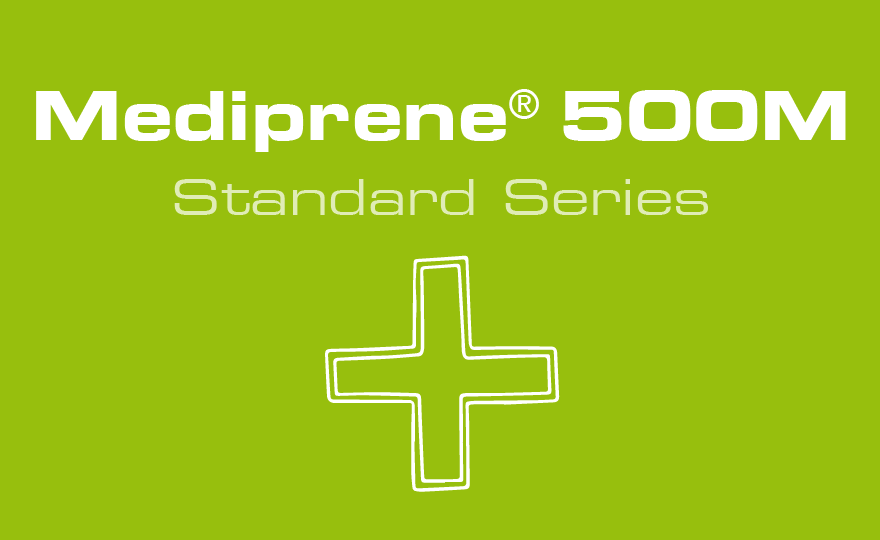 Mediprene grades are sterilizable with gamma, EtO and steam and representative grades have passed cytotoxicity tests according to ISO 10993-5 and biocompatibility tests according to ISO 10993-4 (Hemolysis), ISO 10993-10 (Intracutaneous Reactivity and Sensitization), ISO 10993-11 (Acute Systemic Toxicity) and USP Class VI. Mediprene TPEs have proven to be a strong alternative as replacement to PVC; they are completely synthetic and latex free thereby minimizing allergy risks.
Soft-touch grips
Resealable membranes
Airway management
Face masks
Connectors
Medical packaging
Wound care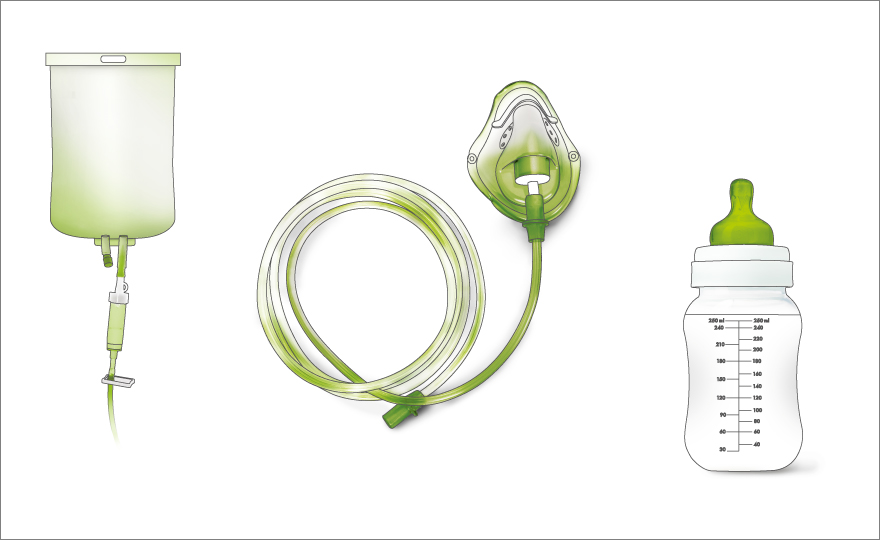 Flexibility and elasticity
0 Shore A to 58 Shore D
Translucent grades
Soft-touch appeal
Excellent resistance to many fluids used in the healthcare environment
PVC, silicone & latex free
Adhesion to PP or PE in 2K applications
Easy to process with short cycle times
Sterilizable with autoclave, EtO and Gamma irradiation
ISO 10993-5 and USP Class VI compliant
Production site accredited to ISO 9001, 14001 and 13485
Following the VDI 2017 guideline on Medical Grade Plastics
Available bio-attributed content according to the mass balance principle
The Mediprene concept does not start and end with the product, it also encompasses how we work. From our Mediprene team, with specialist knowledge of the medical market. Through product development, raw-material selection, regulatory compliance, to production controls, traceability and change management.
Our Mediprene Sales Team...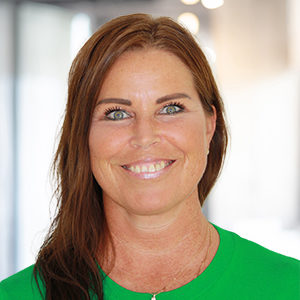 Key Account Manager-Medical, HEXPOL TPE AB
maria.karlsson@hexpoltpe.com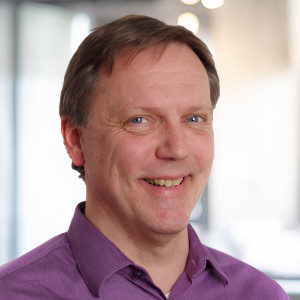 Key Account Manager - Medical, (DACH, France, BeNeLux) HEXPOL TPE AB
guido.heinen@hexpolTPE.com
You can also visit our Downloads page for more brochures and information. Mediprene 500M Product Guide Mediprene Sterilization Guide